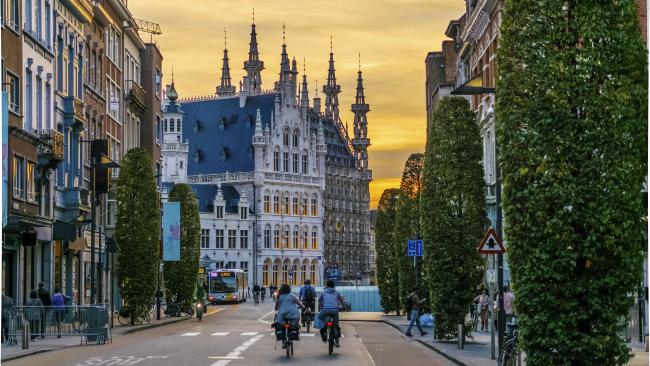 Founded in 1425, KU Leuven has been a centre of learning for almost six centuries. Today, it is Belgium's highest-ranked university, as well as one of the oldest and most renowned universities in Europe. KU Leuven is a leading European Research University and co-founder of the League of European Research Universities (LERU). The university offers a wide variety of internationally oriented programmes.
These programmes are supported by high-quality interdisciplinary research conducted at both the university and its internationally acclaimed hospitals. Boasting an outstanding central location in the heart of Europe, KU Leuven offers a truly international experience, high-quality education, work-class research, and cutting-edge innovation.
KU Leuven is home to a vibrant community of international students and staff members spread across its various campuses. 17% of the university's 57,000 students come from abroad, representing more than 160 countries. The university continuously strives to integrate the local and international student and research communities on all its campuses through a variety of programmes and activities. Internationalisation and Diversity are key in KU Leuven policies, which value the broadening of perspectives of students and staff as well as intercultural competences (TICKET) as important stepping stones to inclusive higher education.
Website: www.kuleuven.be/english/